BioKeralty news
BioKeralty present in the European project Smart4Fabry final round table next February 3
The contribution of BioKeralty has been focused mainly on scaling up the final GLA nanoformulation under GMP conditions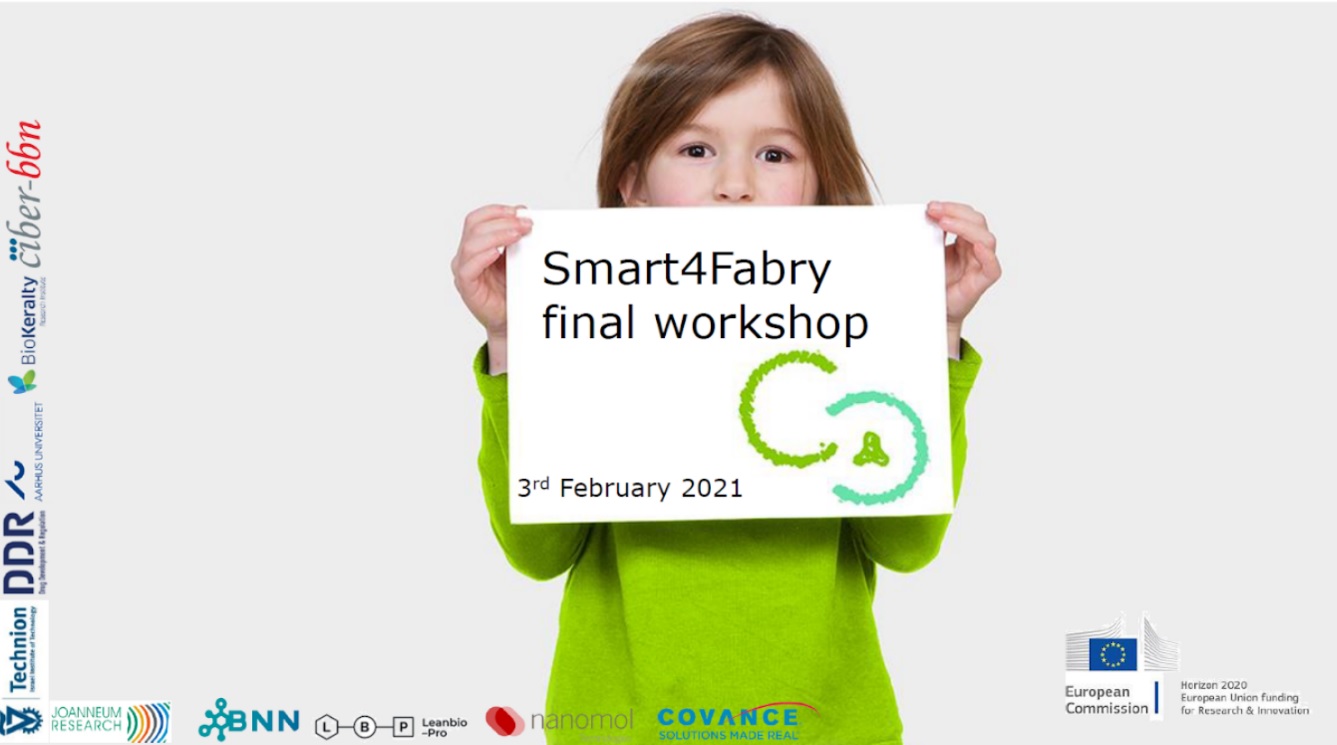 The goal of Smart4Fabry initiative is to obtain a new GLA nanoformulation to treat Fabry disease.
The final workshop of the European Smart4Fabry project will be held next February 3, an initiative that seeks to obtain a new GLA nanoformulation to treat the Fabry disease improving the efficacy and tolerance of the current treatment which is based on non-formulated GLA. After four years of common work at European level to promote nanomedicine and its clinical translation, experts from different project execution areas will take part in the event to present and explain the results achieved and the solutions proposed by the Smart4Fabry project. Interested people can register for this final workshop on the website or consult the Smart4Fabry social networks.
During the development of the project, BioKeralty had the opportunity to collaborate with recognized companies and research centers, such as Ciber-BBN, Nanomol Technologies, DDR, Technion- Israel Institute of Technology, AARHUS University, Joanneum Research, Bionanonet, Leanbio-Pro and Covance. In this context, BioKeralty's contribution has been focused on providing its experience and knowledge in the development of those activities related to the scaling of the final GLA nanoformulation under GMP conditions. As well, BioKeralty also played a significant role in the design of the knowledge exploitation strategy and the coordination activities for the dissemination of obtained results. Regarding the next workshop on February 3, BioKeralty has been leading the Dissemination and Communication section, so it will be present at the final round table where the exploitation, open innovation and dissemination of this project's results will be discussed.