BioKeralty news
BioKeralty searches for innovative solutions able to optimize the manufacture of cornea substitutes
The initiative is part of the Nanogrow project which seeks to shorten manufacturing times and increase the effectiveness and tolerance of autograft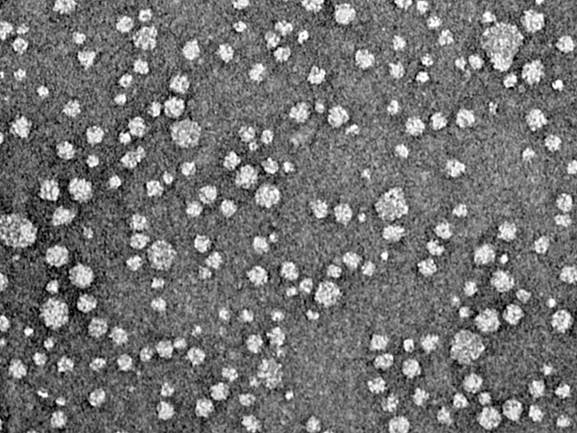 In the image, lipid nanoparticles (NLC) with growth factors.
Started in 2017, the goal of the Nanogrow project has been focused on the optimization of cornea substitutes' industrial manufacture in cell therapy. Specifically, the project has been centered in the development of new innovative proposals to obtain tissue substitutes using nanoparticles containing growth factors. In this way, the project seeks to promote cell multiplication in order to shorten manufacturing times and increase the effectiveness and tolerance of autograft.
---
Cell therapy and nanotechnology combination as a promising proposal
---
In this context, Keralty took part in the presentation of innovative proposals oriented to improve the extraction and purification of human plasma growth factors, increasing its biocompatibility for future human application. More in detail, Keralty's work was focused on the optimization process of growth factors' release defining the extraction process of those growth factors from plasma samples. In addition, it was also in charge of the formulation of lipid nanoparticles (NLC) including growth factors. To this aim, nanoparticle stability studies were carried out keeping the samples at -80°C during nine and twelve months in order to verify the stability of NLCs. However, in vitro studies were also developed using human fibroblasts to analyze their effect on cell viability and the wound healing process.
Financed by the Spanish Ministry of Science, Innovation and Universities, the Nanogrow project has been developed by the following partners: AJL Ophthalmic S.A., OSI Health XXI S.L.U., Karuna GCT S.L., Fundación Progreso y Salud/Andalusian Initiative in Advanced Therapies, University of the Basque Country, Higher Center for Scientific Research/Mediterranean Institute for Advanced Studies.